Journaling
Inspired by the original Traveler's notebook, these refillable leather journals are tailored to house either pocket sized journals such as Field Notes and Moleskine cahier journals or large Moleskine cahier journals, or A5 journals - depending which size you have. All designed to comfortably houses your journals whilst still having room for tabs within the leather overhang.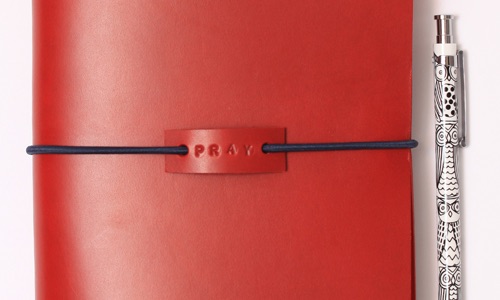 What makes an inkDori Different?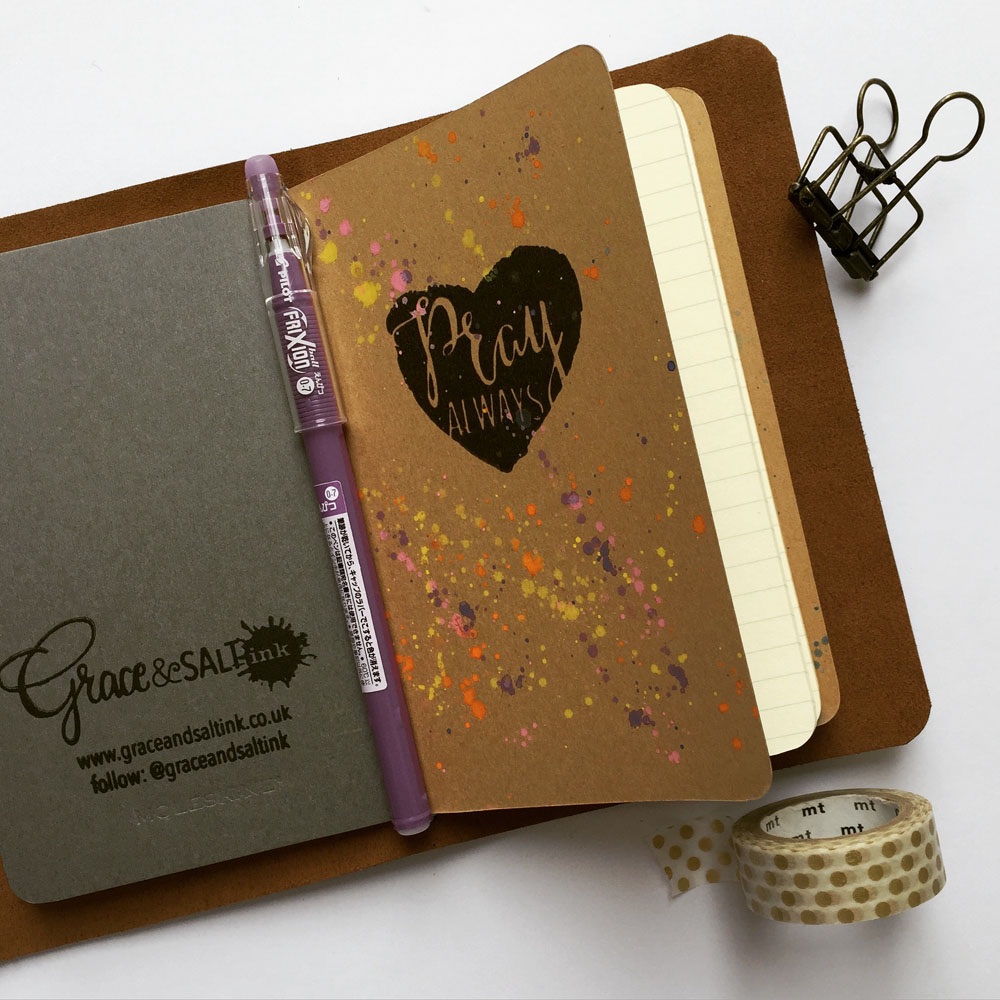 With prayer at the centre it is not simply another fauxdori it's a FAITHdori! To explain… I've had a couple of people ask if I would sell an inkDori without the prayer journal insert – the short answer was no, all the inkDori I made came with a prayer journal inside (and it's actually "free" I don't cost it in, so even if I took it out you wouldn't save any money). But more importantly the long answer is this: no, the prayer journal is an integral part of the inkDori because it's not just a "fauxdori" it's a "FAITHdori". I had a big debate at the start if I should call it a "FaithDori" or "PrayerDori" but then settled on "inkDori" to tie it to the brand a bit more.
However prayer was still very central to the process… I poured love and prayers into each and every one as I individually made them by hand here in the North of England and I've been quite simply amazed at the stories I've heard about conversations that have started over several inkDori! Prayer is at the centre of Grace & Salt ink and at the heart of each inkDori, that's why I included the "PRAY" tab on the front for free and the prayer journal in the middle!
How to put journals in your inkDori
You can watch a video from our YouTube channel, were I demonstrate how to add additional journals to your inkDori once it has arrived. Demonstrating both a single strung and double strung style, using a single strung pocket sized and a double strung A6.
Or below you can see a step by step guide with photographs.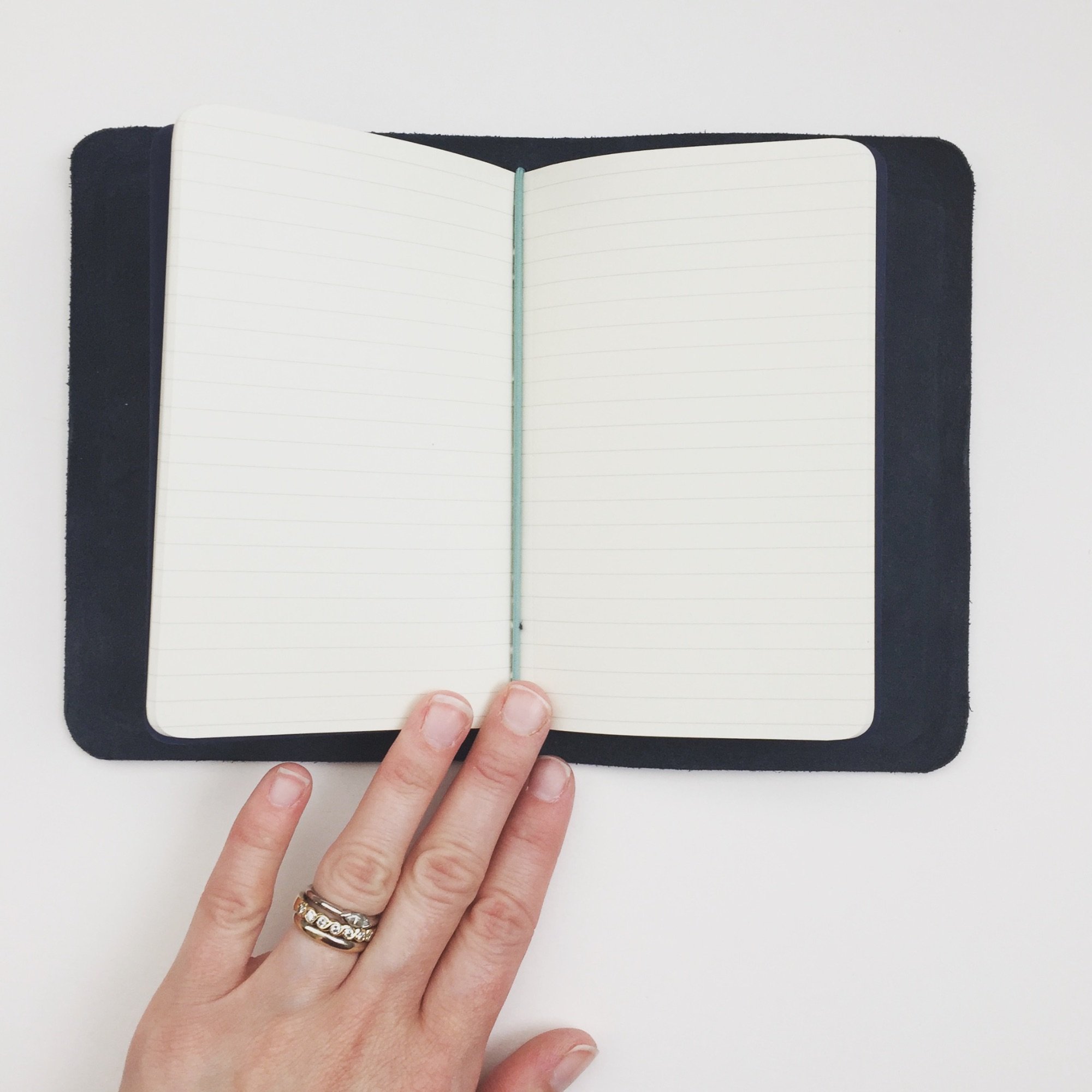 1. Take your first journal [which will be the center journal in your inkDori] open it to the centre page and slip it under the main vertical elastic.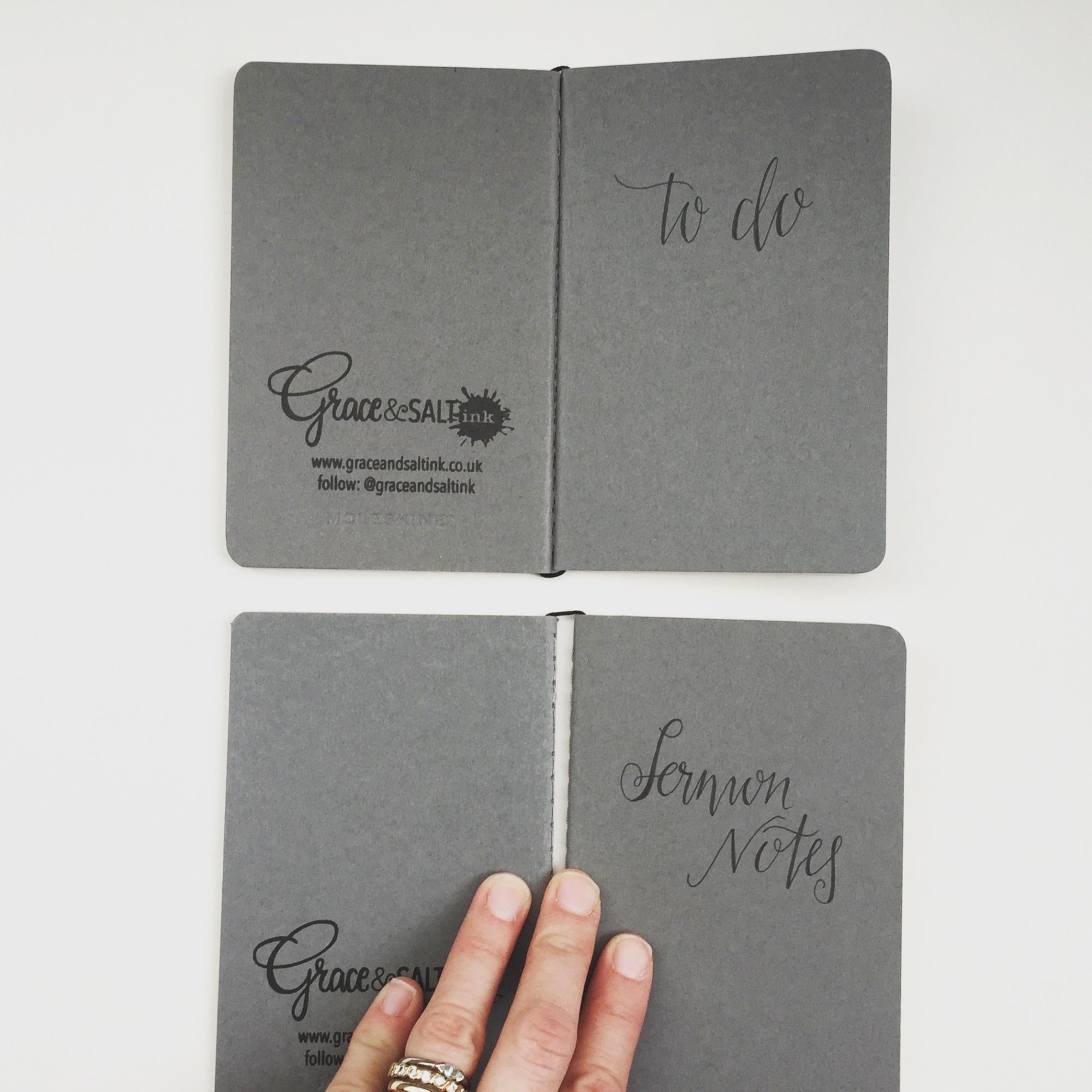 2. Take your remaining four journals and attach them with elastic loops in pairs. [Elastic should run down the centre pages of both journals and be thinner than the colouered elastic threaded into your inkDori] Making sure the left hand journal is face down and the right hand is face up.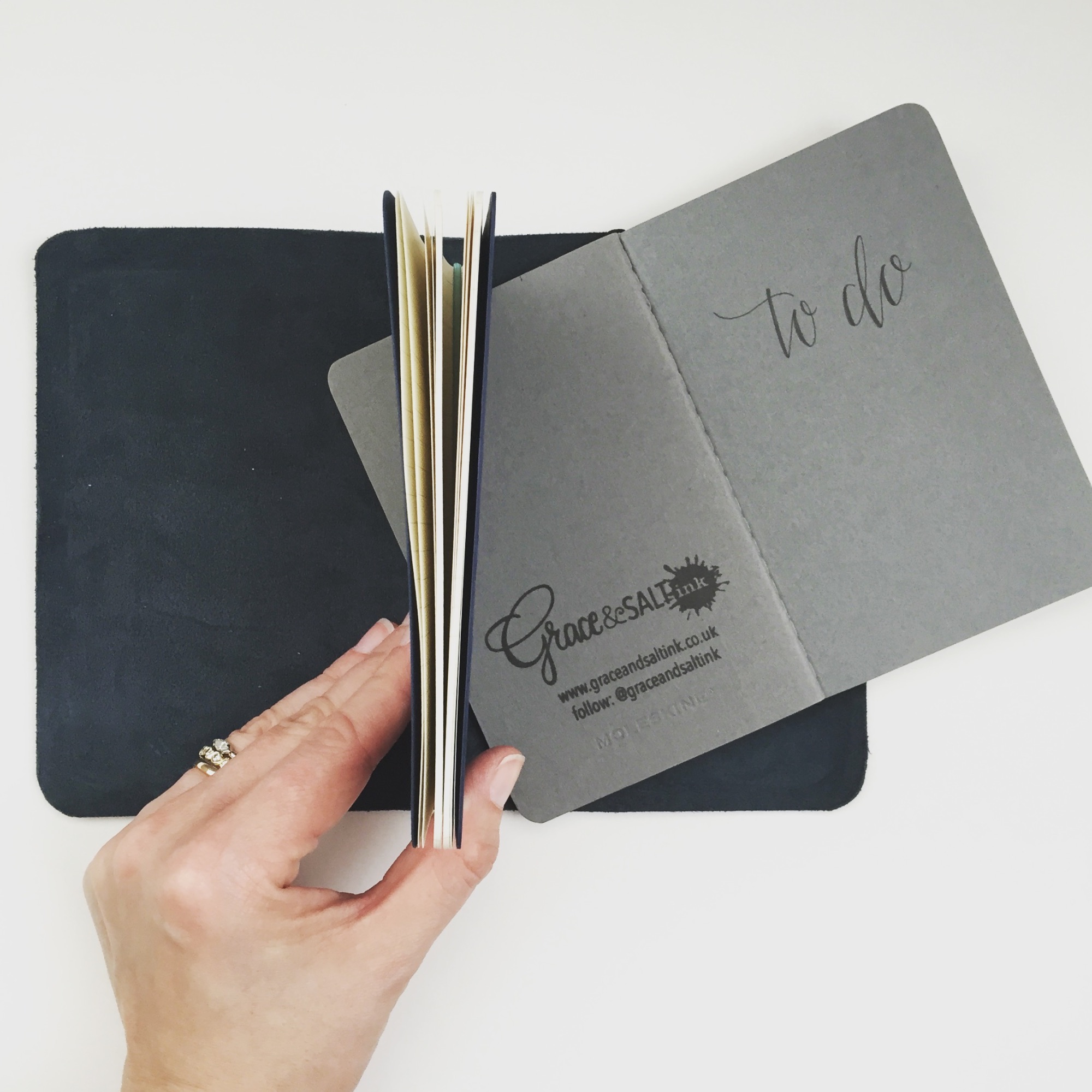 3. Slip one of these pairs underneath the central journal you have already inserted.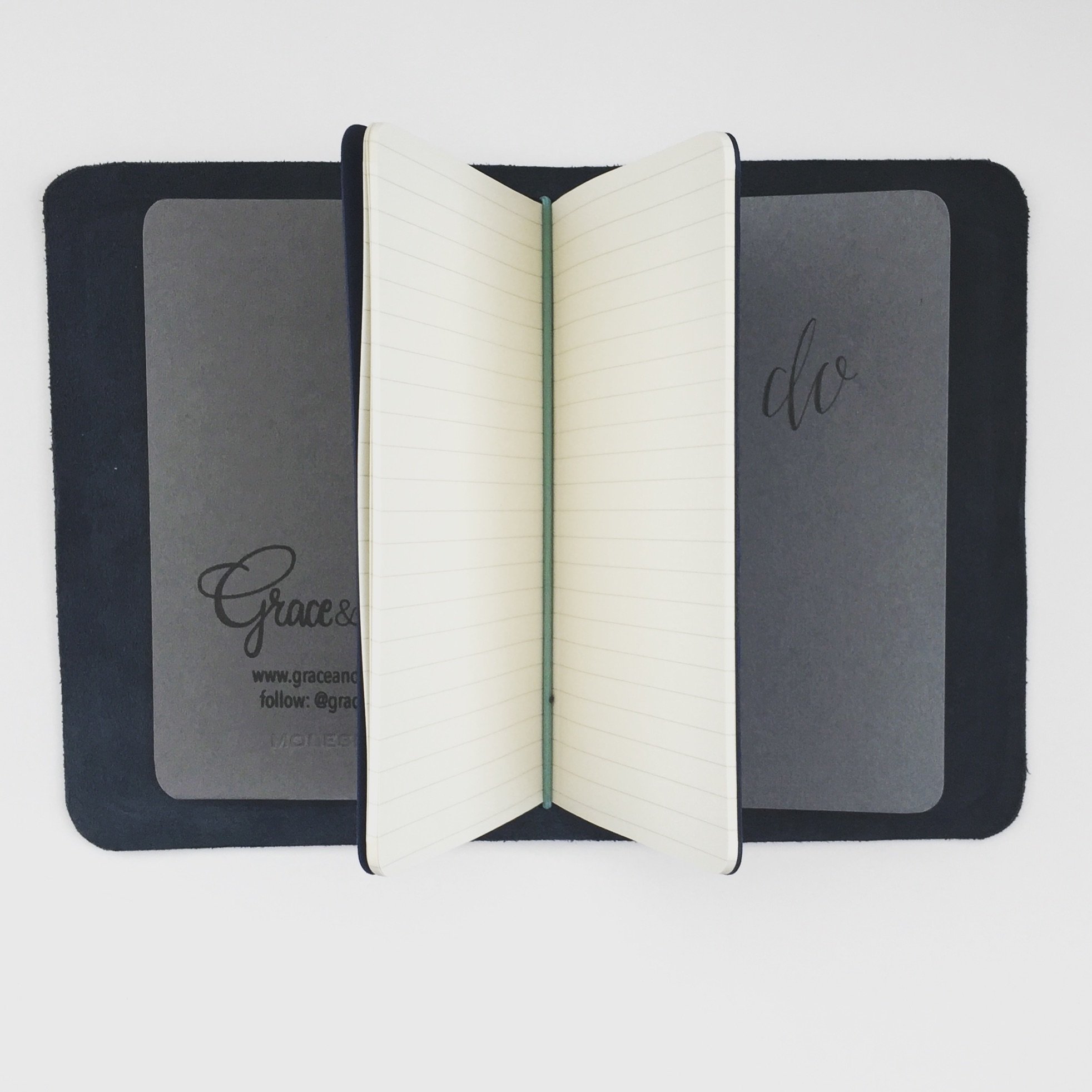 4. So you now have three journals!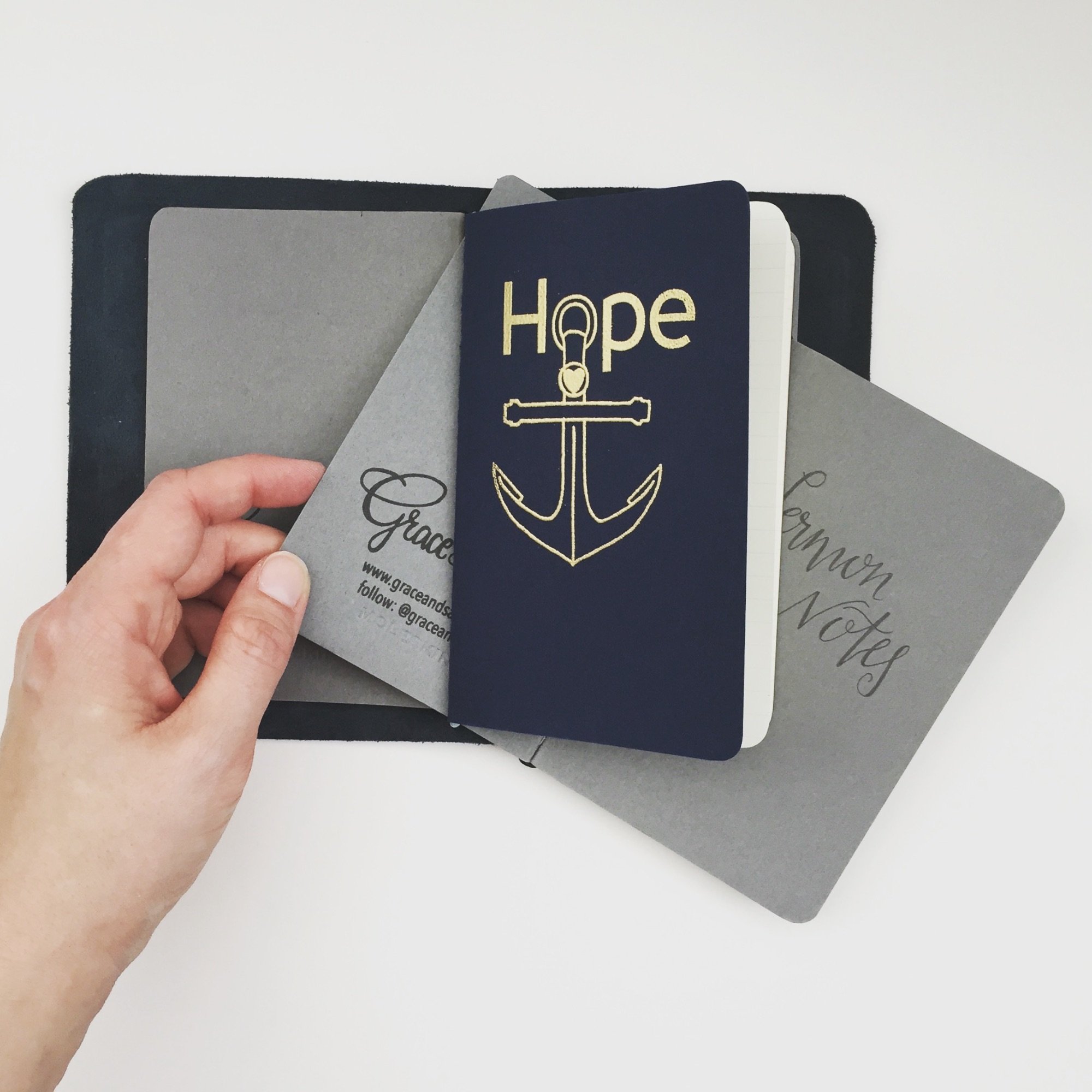 5. Take the next pair of journals and slip it underneath the central journal you have already inserted.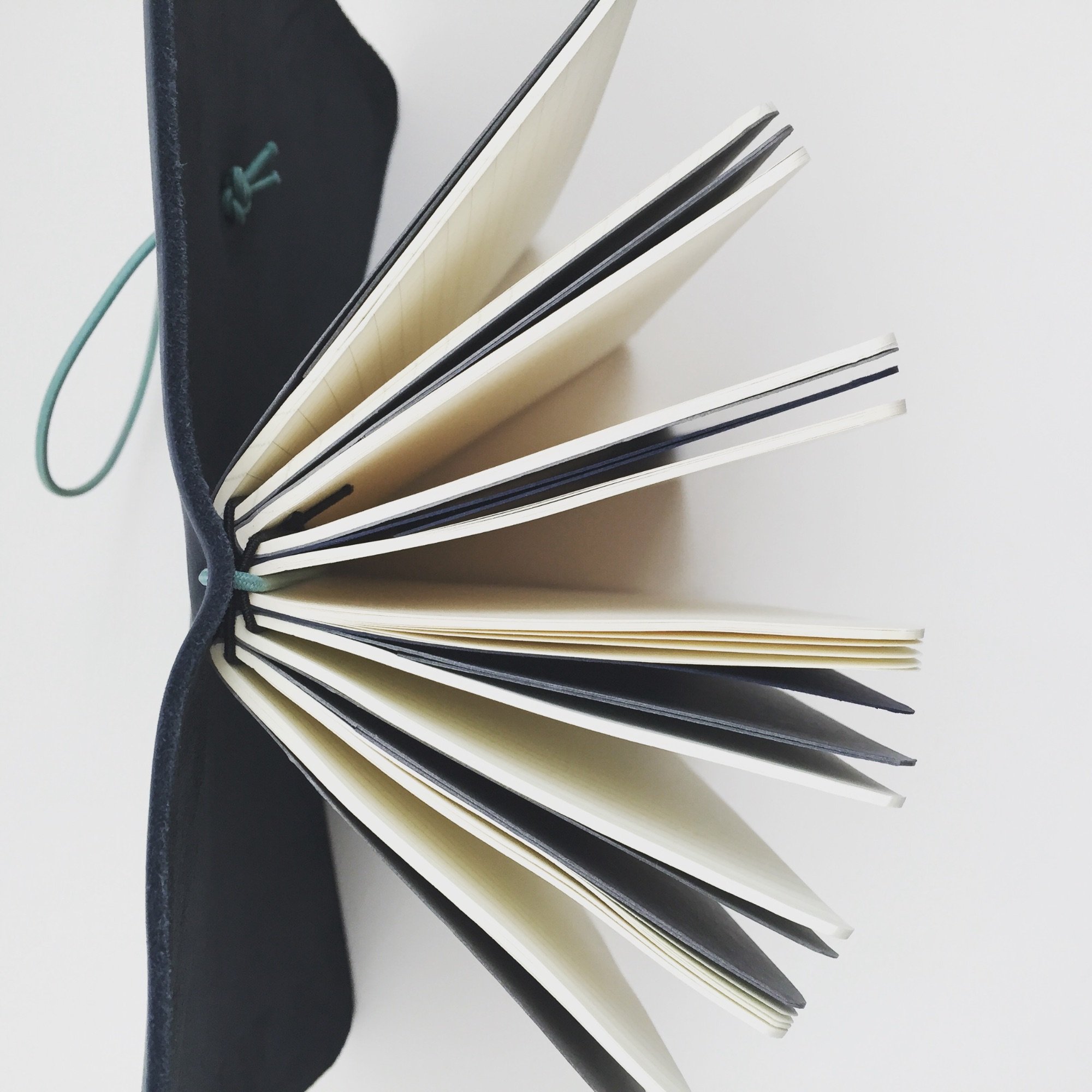 6. High five! You have a fully threaded inkDori!